Intentional project design doesn't happen by accident – it requires a roadmap
We can build that map together by thinking through goals, literature-based and data-driven strategies to guide project design, and accountability structures to document success along the way.
Our strategic planning support spans the boundaries between project design and evaluation design. As a thought partner in this process, we will work with you to design your work with the end in mind. Then we'll help create systems to support the work and document progress as it happens.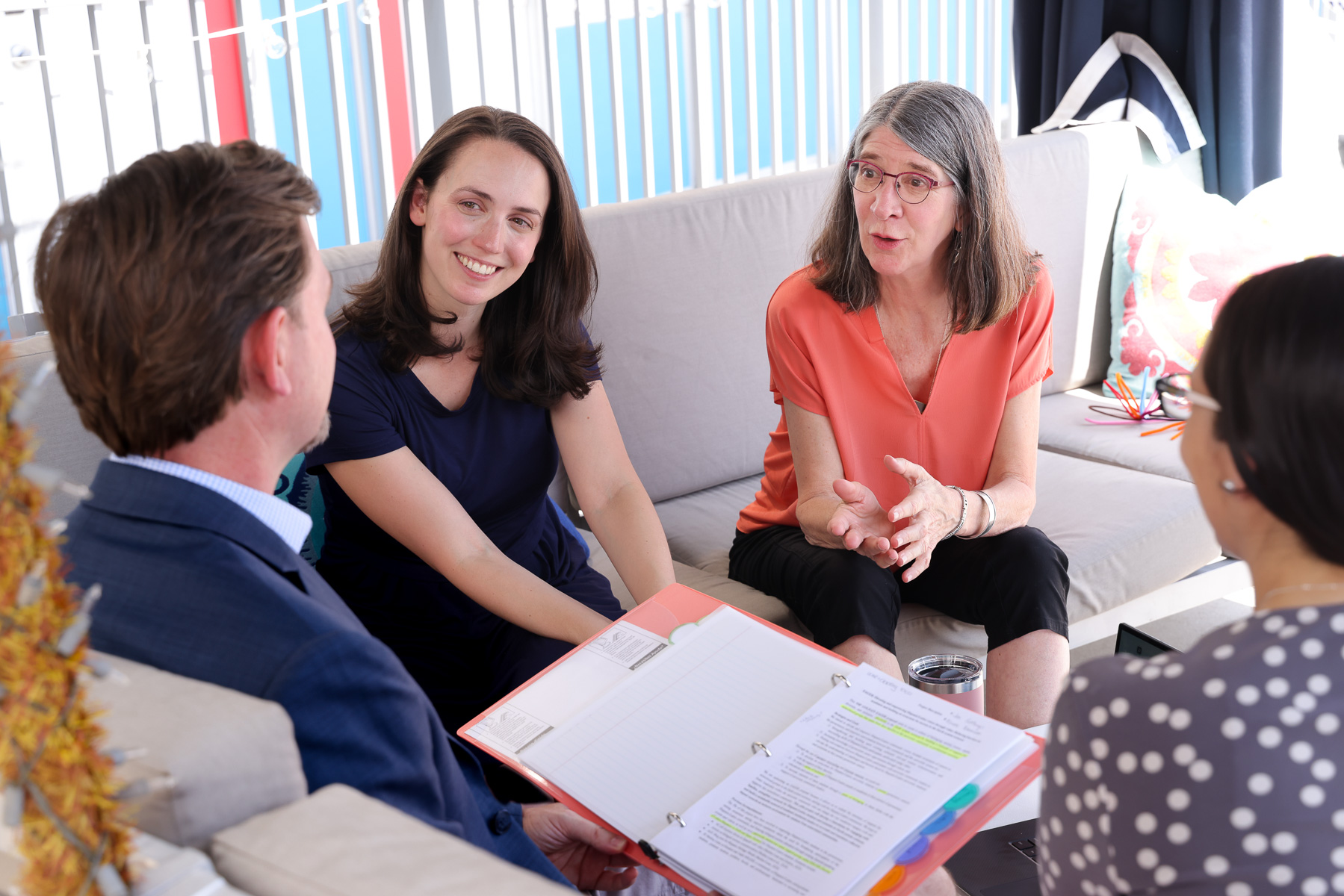 Leverage our Expertise
We are particularly knowledgeable about topics related to informal science learning, public engagement with science, and projects that aim to support broad participation in STEM. We partner with clients who work in these domains to marry our expertise and yours.
How we Help
Strategic planning collaborations can last just a few weeks or several years. In both cases, we ask lots of questions to understand your context and your vision, and then think critically together about the best strategies to use to get where you want to go and know you are on the right track as the work unfolds.
Hear from Our Amazing Clients:
Abreast of the latest tools and strategies
I have worked with Karen Peterman for several years and continue to be impressed by her insight and breadth of knowledge regarding evaluation theory and practice. Karen's skill set in both quantitative and qualitative methods is quite comprehensive, keeping abreast of all the latest tools and strategies in the field. Beyond all that she is a pleasure to collaborate with.
– Tina Phillips, Assistant Director, The Cornell Lab or Ornithology
Envision a pathway through complex challenges
To every venture, Karen brings an invaluable lens that couples a broad interdisciplinary viewpoint with a practical and experienced eye to the detailed aspects of process. She can envision a pathway through complex challenges that meet goals while shedding light on new opportunities.
– Cat Davis, University of Maryland Center for Environmental Science
Instrumental to Our Project's Success
It has been a pleasure working with the KPC team. Their diverse perspectives have pushed us to think critically so we can be more responsive, and continue to learn and grow. They have supported us by listening closely, connecting us to people and resources we may not have found on our own, and creating tools and structures that have helped us keep track of progress toward our project's shared vision and goals. Their complimentary skills and expertise have been instrumental to our project's success and I hope to continue to work with them on future projects.
– Kristin Wilson Grimes, Research Assistant Professor, University of the Virgin Islands
Send us your idea and let's get started
We offer strategic planning activities that can provide a fresh perspective on work you've been doing for years – visioning activities, culture audits, building meaningful partnership assessments – as well as full strategic planning services.
Reach out today